Now for something completely different. I don't know where I find the time but I do watch a lot of Canto-series from TVB. Below are my all time top 4:
The best of the lot has to be The Greed of Man

. Though some may say I like it because it involves the stock market as a theme, but its the characters, the amazing story line and the fantastic acting. Vivian Chow, Adam Cheng and Lau Cheng Wan have never acted better. The supporting cast were excellent as well. The story, spanning three decades from the 1970s to the 1990s in Hong Kong and Taiwan, addresses various social and financial phenomena of the times, from violence in triad criminal organizations to corruption in the HKSE.
The series even span the "Ting Hai" effect, whereby when a series comes out starring Adam Cheng, the stock market is bound to collapse within weeks, and that has proven true right through the 90s, amazing.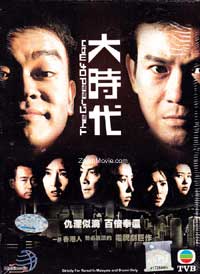 The Final Combat

comes in third and its all due to Stephen Chow Sing Chi. In this olden martial arts series, Stephen shines as the joker, using "present day phrases and humour" in an odd setting.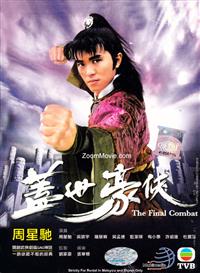 This was probably not on everybody's short list.

The Dance of Passion

had a great cast and unique setting in the desert but it was not everyone's cup of tea. Gigi Lai and Bowie Lam were the standout characters.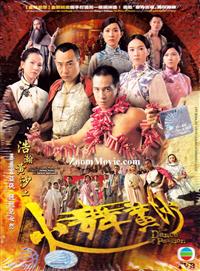 The Edge of Righteousness would have been a close second next to The Greed of Man. Dicky Cheung was great but Alex Man was even better, even in the end you do not know if he was crazy or just very passionate and righteous. The love triangle between Dicky, Monica Chan and Chu Yan was exceptionally well drawn out. An amazing series.