Well, this is one hell of a World Cup so...

the

top 8 teams showed us all that they are ALL BEATABLE. If you are betting, stop betting on teams, bet on BIG/SMALL goals per match, go BIG

...

must be something about the pitch and new ball. The new ball when struck do not fly all over the place, it can

turn but

more

importantly it

keeps flying low, my theory for all the goals. How to beat Argentina, just attack directly down the middle. Nobody else

on

Aregentina

can score besides Messi, just mark the shot out of him. Brazil is beatable, not invincible at all. Germany is solid. Belgium

marching

on though performance is still below par, important to find teams that do not peak too soon. Still rooting for Holland and Belgium.
Cristiano Ronaldo's World Cup so far: 3 hairstyles Lionel Messi's World Cup so far: 4 goals.
Suaraz
is a
rich rich
man when he helped create Apple's logo
...
Did you know that the current World Cup logo was modeled by Spanish supporters
...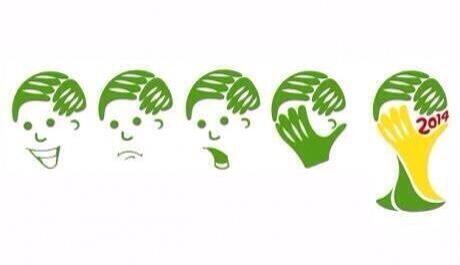 Luis Suarez has now been banned for 34 games since 2010, despite not receiving a single red card.
Nicklas Bendtner

showing

boxers = £80,000 fine. Luis Suarez biting an opponent = £65,00 fine.
#

FIFALogic