FinanceAsia:

In a Cost of Living survey involving 214 cities, Tokyo, Osaka and Hong Kong are among the top 10 most expensive cities in the world for corporations to fund their expatriates. Singapore is not far behind in 11th place.
By Mei Tuicolo | 30 June 2010
One only needs to do a Sunday drive around Hong Kong's Peak to see that big firms are paying top dollar to keep their expatriate employees happy and productive. Ranked as the eighth most expensive city out of a pool of 214 cities, Hong Kong maintains its affluent reputation in Mercer's most recent Cost of Living index, alongside Tokyo, Osaka and Singapore.
The index was created by consulting firm Mercer, and is an annual survey designed to be used as a tool to help develop compensation packages for expatriate employees among Mercer's corporate and government clients.
"In the past couple of years, corporate assignments have become truly global, with expatriates and 'global assignees' being transferred all over the world," said a Mercer spokesperson. "Global mobility is still an expensive undertaking for companies and a real understanding of the costs involved in relocating staff to other countries is essential," she added.
To develop the scores, New York has been used as the base city, with each city then given a comparative weighting to New York. The survey weighs over 200 indicators, including the cost of housing, transport, food, clothing, household goods and entertainment. Currency movements that are calculated into the costs are measured against the US dollar. According to Mercer, it is currently the most comprehensive index of its kind in the market.
Globally, Mercer's top 10 and bottom 10 lists looks like this:
Top 10
Luanda, Angola
Tokyo, Japan
Ndjamena, Chad
Moscow, Russia
Geneva, Switzerland
Osaka, Japan
Libreville, Gabon
Zurich, Switzerland
Hong Kong, Hong Kong (tie for 8th with Zurich)
Copenhagen, Denmark
Bottom 10
Windhoek, Namibia
Tegucigalpa, Honduras
Kolkata, India
Addis Ababa, Ethiopia
Bishkek, Kyrgyztan
Ashkhabad, Turkmenistan
La Paz, Bolivia
Islamabad, Pakistan
Managua, Nicaragua
Karachi, Pakistan
Source: Mercer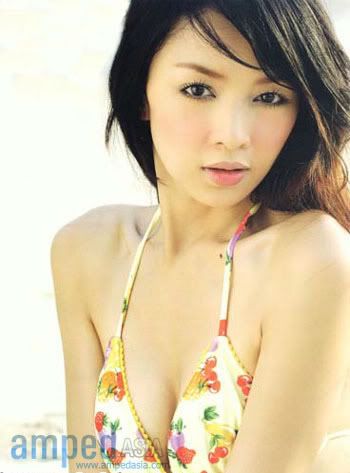 Overall, the results are surprising, considering that three African cities rank among the top 10. The explanation for this is that in expatriate packages the big drawing card is ensuring that the lifestyle that expatriates experience once abroad does not deviate too much from the home lifestyle. In other words, packages are designed to protect the purchasing power of the employee.
In a circumstance where an employee and his/her family are all relocated to, say, Gabon, the costs to maintain a western lifestyle increases immensely as household goods and a similar home environment are deemed a luxury.
"Many people assume that cities in the developing world are cheap but that isn't necessarily true for the expatriates working there," stated a spokesperson from Mercer in a press release. "In some African cities, the cost [of living] can be extraordinarily high -- particularly the cost of secure accommodation."
The 214 cities assessed in the survey were selected based on Mercer's client feedback. All the data for the survey was attained during March 2010 and exchange rates from that month were used to determine relative value.
Excluding Australia and New Zealand, 33 of these cities are based in Asia. The 10 most expensive Asian cities were Tokyo, Osaka, Hong Kong, Singapore (ranked 11th overall), Seoul (14th), Beijing (16th), Nagoya (19th), Shanghai (25th), Guangzhou (38th) and Shenzhen (42nd).
In a comparative index put out by the Economic Intelligence Unit, which measures cost of living based on the liveability of each city, the results are very different, with the top 10 rankings being dominated by Western and developed cities.
Top 10
Vancouver, Canada
Vienna, Austria
Melbourne, Australia
Toronto, Canada
Calgary, Canada
Helsinki, Finland
Sydney, Australia
Perth, Australia
Adelaide, Australia
Auckland, New Zealand
Bottom 10
Dakar, Senegal
Colombo, Sri Lanka
Kathmandu, Nepal
Douala, Cameroon
Karachi, Pakistan
Port Moresby, Papua New Guinea
Algiers, Algeria
Dhaka, Bangladesh
Lagos, Nigeria
Harare, Zimbabwe
Source: Economics Intelligence Unit
EIU measured the cost of living across 140 cities with a focus on stability, healthcare, culture, environment, education and infrastructure.
The heavy dominance of Australian and Canadian cities in this index is a reflection of the standard of living for the general population and not just for expatriates who would experience a relatively on par standard of living (from the base city, New York) in any one of the above.
For example, Vancouver and Melbourne are ranked 75th and 33rd respectively in Mercer's index. Vienna is 28th.
However, Pakistan's Karachi is the cheapest city on Mercer's index and in the bottom 10 for the EIU.