Malaysian Insider:
Sunway is expected to have potential market capitalisation of over RM3.5 billion, revenue of over RM3.3 billion and assets of over RM8 billion said Cheah. This comes as UEM Land and Sunrise have proposed to merge and IJM Land and MRCB have signed an MOU to explore a merge. The Sunway founder said that the merger was due to right market conditions and the need for size rather than as a response to the latest industry developments.


"I am not fearful of being taken over," he said. "The size of the new company makes a difference rather than 2 separate entities. Size brings us opportunities. We will have access to larger markets and the ability to bid for projects with higher value, particularly in international markets," said Cheah.
He added that the larger merged entity should boost the company's profile.
"We aspire and now with this merger, we are well-positioned to become a truly Asian brand, through one name and one identity," he said.
Cheah and his daughter, Sarena Cheah Yean Tih, are the owners of Sunway and will have a stake of about 44 per cent stake in the company after the merger. They currently have direct and indirect stakes of approximately 43.68 per cent of SunCity and 46.53 per cent of Sunway Holdings. The Government of Singapore Investment Corporation will emerge as the second largest shareholder in Sunway with a 12 per cent stake.
The merger is pending shareholder approval and the acquisition will be satisfied by cash and shares and warrants in Sunway. Following the acquisition, Sunway Holdings and SunCity will undertake a capital repayment exercise to distribute proceedings to shareholders.
Sunway Holdings meanwhile reported a RM48.5 million net profit in the third quarter ended September 30 on the back of RM411.5 million in revenue.
-----------------------------------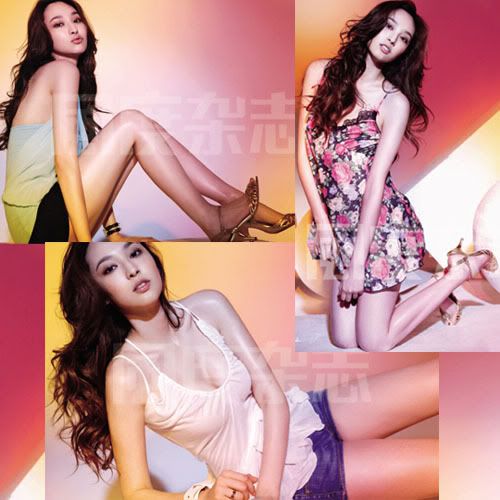 So how will the proposals be greeted? The structure and terms seem a bit convoluted, that can be understood only by the bloody lawyers and bankers who were part of the advisory team. I read and re-read it a few times, I will try to explain what "I think" they meant, but I could be wrong.
Offer Valuation for existing shares
a) Sunway Holdings 2.60
b) Sunway Holdings warrants 1.50
c) Sunway City 5.10
d) Sunway City warrants 1.29
The value will be exchanged at 2.80 new shares in the Newco, plus they will get 20% of it in cash, plus a 1 free newco warrant for 5 newco shares.
If I understand correctly, lets take the example someone owning 10,000 of each securities:
a) 10,000 Sunway Holding shares x 2.60 = RM26,000. 80% of it will be converted into Newco shares = 80% x 26,000 / 2.80 =
7,428 Newco shares.
7,428/5 =
1,485 Newco warrants
. Cash 0.52 x 10,000 =
RM5,200
. Hence the owner will now get the highlighted components.
b) 10,000 Sunway Holding warrants x 1.50 = RM15,000. 80% into Newco = 80% x 15,000 / 2.80 =
4,285 Newco shares
. 4,285/5 =
857 Newco warrants
. 0.30 x 10,000 =
RM3,000.
Hence the owner will now get the highlighted components.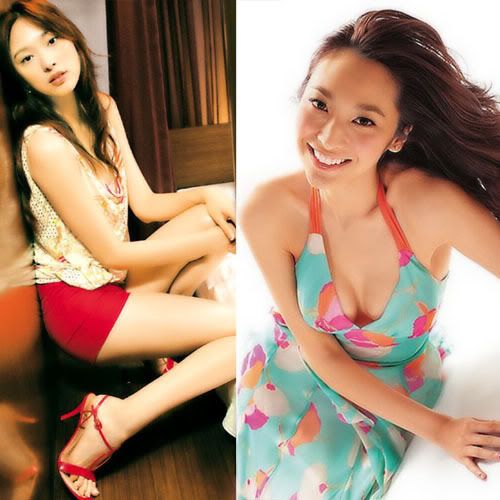 If I am correct, this is a highly attractive deal and a swift one as well as the last date for submission is 23 December 2010. It is attractive because:
- it values Sunway City relatively cheap at just below 1.0x Book Value (not even RNAV)
when the big boys get at least 2.0x
- it values Sunway Holdings relatively cheaply considering the 20%-30% year on year EPS growth for the next 3 years
- the cash component basically is a generous capital/dividend repayment which would ensure a great acceptance rate
- the capital repayment extends to everyone, including warrant holders
- the free warrants is a good kicker
- its a swift deal, which will see the Newco being traded within 2 months
The merged entity will kick off trading at 2.80, do you think it will go up or down from there? Together, at 2.80, it will trade at around just 7x current year's earnings.Where the prices will go will depend on where investors think the newco will trade at when requoted.I think 3.20-3.50 is fair. So if you think likewise, where will you be buying the shares and warrants up to??? I provide the platform and ideas, you do the math.

In a brilliant masterstroke, Jeffrey and his advisors have basically revalued his two flagship companies closer to a genuine valuation. The often said drawback of his shares as lacking in liquidity can be almost eradicated now.
Both Sunway City and Sunway Holdings suffer from gross undervaluation. Please re-read my posting on both a couple of days ago. Hence the present offers still present very decent upside for the merged entity.
I think from the 3 property deals so far, UEM Land-Sunrise, IJM Land-MRCB and Sunway City-Sunway Holdings... If I can present in simple math: UEMLand-Sunrise is 1+1=3; IJM Land-MRCB is 1+1=2.5; Sunway Holdings-Sunway City is 1+1= 3.5 ...

Jeffrey's deal is far superior

. It now only unlocked value, it gives back a healthy bonus cash dividend which does not stretch the balance sheet, it prompts the market to give the companies a better valuation and sustains it. No one is left out, no minority should complain at all.