Let me introduce you to

Paranoid Android

first. He is obviously not a starving literary savant. He writes incredibly well, takes amazing photos, and likes to eat at the same places I like to eat. Since I am not they type that likes to take pictures everywhere I go, his blog is a wonderful place to visit. His pictures "taste" better than the real food I think.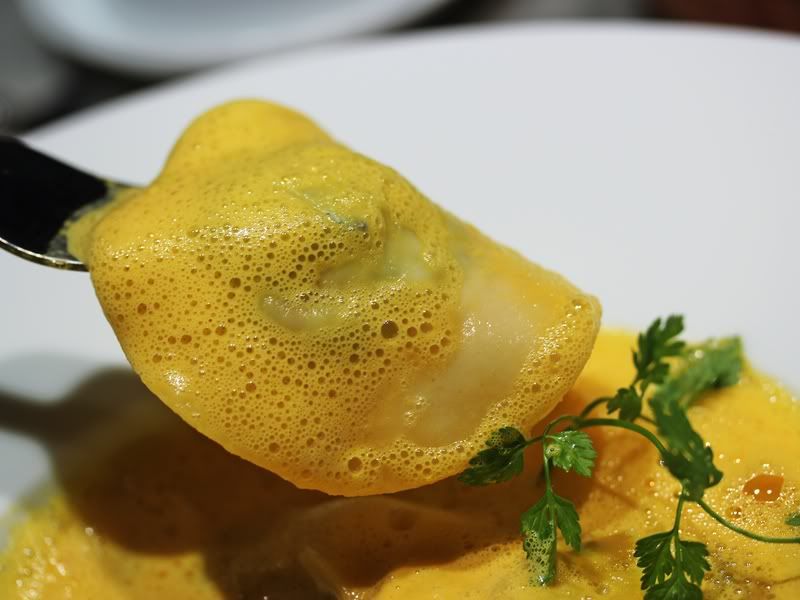 http://paranoidandroid-in-kl.blogspot.com/
Loved the parallel review of the new Cilantro with Sage. Best posting so far has to be on Nathalie's Studio, try and stop yourself from going to eat there after reading the posting. Good job dude!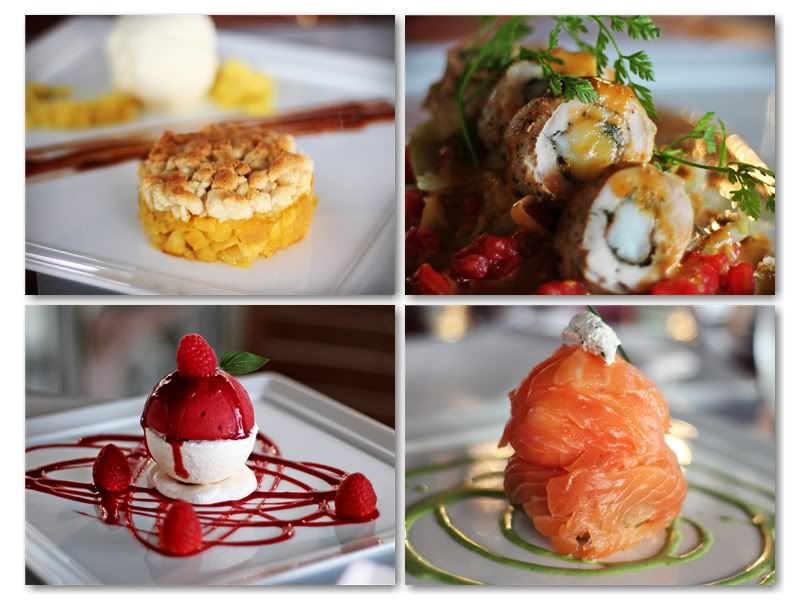 (photos from Paranoid Android's site)
This second blogger is based in HK,

Diary of a Growing Boy

, and I have been following him for more than 2 years. He is in the hedge fund business and probably very successful at it, you need to be judging from the wines he has in his collection and the places he frequents.


"I picked a bottle of
1991 Philipponnat Clos des Goisses
from the wine list to start us off. This was an amazingly beautiful Champagne... Nose was very sweet, with lots of caramel, honey, a bit of citrus fruits, nutty and a little metallic. "



I hesitated to link his blog for the longest time as some may think I am promoting snootiness and over-indulgence. His knowledge of wines is so thorough, and that can only be from someone who is a passionate alcoholic disguised by his love for great wines ... if you are going to be an alcoholic ... be a rich, passionate, knowledgeable one la.
1982 Le Gay
http://chi-he-wan-le.blogspot.com/
I guess one can have over-indulgence as a trait. Food and wine, if you consume only the very best (life is too short, right) may sometimes blind you to be floating away from the reality of the real world - where 99.9% would probably never get to experience the indulgences you enjoy. There is a disturbing fine line between enjoying the best that life can offer, and calibrating your life's compass on the brutal realities and sufferings in the world. Too much can be numbing to the soul. Still, I salute and admire him.
1976 Petrus
I mean I won't pass up an opportunity to partake in a vertical sampling of Petrus from 1982-1993 in one night, if I can afford it ... but I can't be doing that month in month out without constantly checking and rechecking that a 'good conscience' is still in order.
Still, a brilliant food and wine blog in the luxury category.