Many people in Asia like Stephen Chow, in particular, his movies. Most will think he is a reasonably rich person - that's where most are very wrong, he is a bloody rich person. Funnily it took him a long time to accumulate wealth as in the early days, he did not get paid a lot (HK$2m-HK$5m a pop) for his movies as they were "produced by triads", which was why you see him coming out with 4 movies in a year sometimes (e.g. the Fight Back To School series, the God of Gamblers II, III). Once he broke free from these "triads' production companies, he started to make decent money, between HK$10m to HK$20m a pop (e.g. the special CNY movies produced by Wong Pak Ming).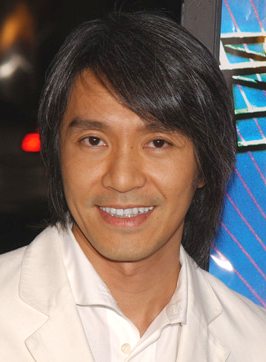 When he had more artistic control, he showed that his comedic skills had another level to rise to. Certainly he was brilliant in the conception and execution in A Chinese Odyssey (1994),
From Beijing With Love (1994) and God of Cookery (1996). That period of lull following the Asian crisis saw him taking on sporadic roles helmed by other directors, but he commanded outrageous fees. It was after the financial crisis that saw him rising to the super wealthy class.

Like they say, once you don't have to worry about money, you just do what you love. His following movies were a few years apart but required a lot more behind the scenes work. Shaolin Soccer in 2001 and Kung Fu Hustle in 2004 were masterpieces.

He bought a smallish shopping mall during the height of the crisis for about HK$300m, refurbished it and sold it a couple of years later for a whopping amount of nearly HK$1bn. While everyone is guessing, his net worth should be around the US$200m mark (HK$1.56bn).

Now he might be turning himself into a media tycoon, and who would want to bet against him. He is one smart cookie. He is aiming to build a Chinese version of Time Warner in the mainland after being appointed executive director of Emcom International (8220), a listed company in HKSE's GEM.
Emcom is principally engaged in manufacturing and trading of mobile phones; sales of digital versatile disc players; provision of telecommunication services; Sales and trading of telecommunication and electronic equipment, commodities, and computer hardware and relevant peripherals
. It has 2.7bn shares and a market cap of HK$637m.

"My dream is to build a company to become another Time Warner, to make movies, animated series and merchandise that belong to the Chinese film world.
A market as big as China needs a large entertainment company like Time Warner", said Chow.
He denied reports that he invested in Emcom to speculate in shares of the firm, which is listed on the Growth Enterprise Market. "Speculation is not my aim, it cannot satisfy me."
Chow expects to use the resources to produce more films every year, but he declined to reveal an annual target. The company will focus on producing movies that can derive other products like animated versions, related merchandise and online games, for instance CJ7.
Chow said the animated version of CJ7 - which he made and starred in - is set to be completed this summer.
"Chinese kids should have cartoons that are made in their homeland," Chow said, noting that mainland animations have the advantage of government support for the industry.
"It is inevitable to consider the China market as a whole, though we also want to cater to Hong Kong people's taste," he said, revealing that he started targeting the mainland market since the production of Shaolin Soccer.
Emcom is proposi g to change its name to Bingo Group, which Chow says he likes because he loves hitting the jackpot. The movie legend, who is the largest single shareholder of Emcom with a 14.59 percent stake, sold the image rights for CJ7 characters to Emcom to develop them into peripheral products. The company will issue HK$45 million worth of convertible bonds to Chow with an option to subscribe for 250 million new shares that can boost his stake to 35.64 percent. It will also have investment priority for Chow's future films.
Now that is quite brilliant, how to control a company without even putting out one cent. By selling the image rights, he gets 15% stake plus HK$45m bond. The bond will allow him to convert, if he wishes, to boost his stake to 35.6%.
When he was young, Chow learned Kung Fu by watching TV because his parents couldn't afford lessons. He still enjoys watching instructional Kung Fu videos to this day. Chow learned Wing Chun as a youth, and is himself a huge fan of Chinese Kung Fu legend Bruce Lee, and his films often contain direct references to him. Chow was, for a time, the president of the Bruce Lee fan club in Hong Kong and had a statue of Lee built. Knowing that, we all should have a deeper appreciation of the labour of love when he made Kung Fu Hustle.
I just hope he has time to make more movies, and hopefully not the gawd-awful CJ7, you are allowed one dud every 10 years.
btw... my favourite Stephen Chow's movie of all time is Out Of The Dark (Wooi Wan Yeh)