The folks at Bespoke Research have put up an attractive piece on PEG ratios. Ratios are very useful especially when comparing things across countries and industries - it makes them comparable.



The PEG ratio is the P/E ratio over the growth rate, and a PEG of less than one is generally considered good, according to Bespoke - however, guys, that is almost none existent. For example if a country is looking at GDP growth of 20%, can we safely try to find the markets at just 20x PER. Generally if you can even get a figure of 3, that is very decent already.That is we are talking of GDP growth rates and not company earnings growth rates. Even the very robust China markets only showed 10%-12% GDP growth in their robust years, so the 1/1 things never will exist.
In this regard, they have created "PEG" ratios for a number of countries using the P/E ratio of each country's main equity market index along with 2010 estimated GDP growth rates. Just as with stocks, the lower the country PEG, the more attractive.
click to enlarge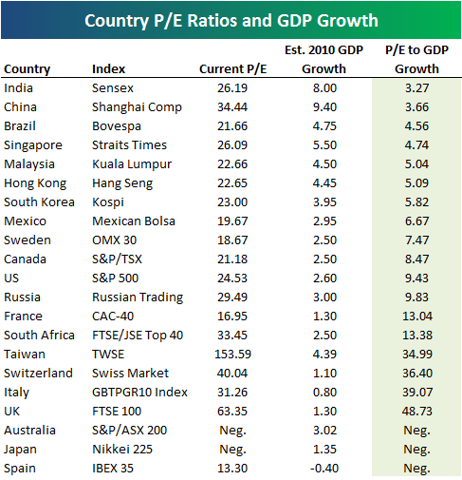 India ranks as the most attractive, followed by China and Brazil. Save for Russia, that's the whole BRIC trump card. Now, what's even more interesting is that Malaysia ranked near the top as well together with Singapore and HK. Foreign funds have been avoiding Malaysia like a plague for the past 18 months, will that trend continue. Many research strategists seem to think foreign funds will continue to underweight Malaysia. I have shifted tack and I think the Malaysian market may actually outperform most Asian bourses for the first half of 2010. The second half is still a bit unclear to make a confident call.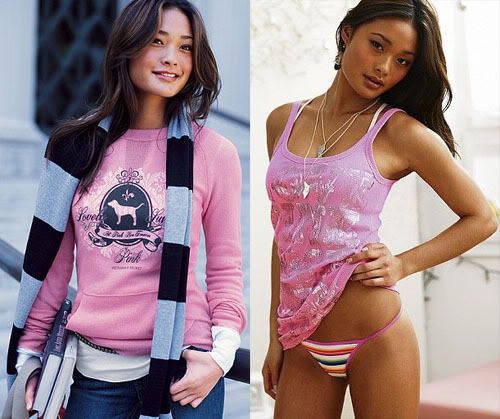 Worries over political stability should be ebbing now that Najib seems to have stood the "uncertain first year" in the office. Many funds were adopting a wait and see attitude with respect to Malaysia as many were thinking that many issues and factors were very "volatile" and fluctuating in the first few months. I think that stage has passed.
Bank Negara has managed very well, not letting the economy dwindle and keeping a lid on pessimism. The catalyst for Malaysia will be the ringgit outlook. I do think Bank Negara will be allowing the ringgit more leeway going forward, and that is a major attraction to funds. Valuation wise, its not demanding. The domestic economy is flushed with liquidity, just go to any new property launches. These are all a potent mix.
p/s photos: Jarah Mariano