I must say the new guy President Xi looks calm on the

outside but

he gets things done. The clampdown on sex trade in certain cities in southern China, the arrests of many provincial leaders on corruption, and now this in gaming, of which too much hot money and/or illicit money are being funneled into Macau.
-------------------------------------------
Bloomberg: Luck is running out for the high rollers of Hong Kong's stock market.
After rallying an average 217 percent in the last two years, shares of the six-biggest listed Macau casino operators have tumbled 20 percent in 2014. The retreat, paced by MGM China Holdings Ltd. (2282) and billionaire

Lui

Che Woo's Galaxy Entertainment Group Ltd. (27), is three times deeper than that of the Hang Seng Index, erasing $35 billion of market value.
Speculation that China will crack down on illegal fund transfers and tighten visa rules has rattled investors after mainland tourists bypassing currency controls fueled a decade-long boom in Macau gambling revenue to levels eight times that of the Las Vegas Strip. While analyst price targets are the highest since at least 2012 versus where the stocks are trading, Pictet Asset Management Ltd.

and

Aberdeen Asset Management

Plc

say

valuations are still too expensive.
"Earnings growth will be more tapered," Pauline Dan, who helps manage $153 billion as the Hong Kong-based head of

greater

China equities at Pictet Asset, said by phone. "We've been underweight on casino stocks since the second half of last year due to high valuations and concern China's anti-corruption campaign would have an impact on this sector."
President Xi Jinping, leader of the ruling Communist Party, has waged a campaign against graft since taking the reins of the world's second-largest economy at the end of 2012.
Macau Arrests
Macau police said yesterday they arrested 12 people in February and March following an investigation into the use of a card-swiping device from China UnionPay Co., a state-backed payment card company. The crackdown is aimed at stopping gamblers from illegally using the devices in casino resorts to get cash for chips without buying anything, police said in an e-mailed statement.
"It is our top priority to combat overseas money laundering, capital flight and other illegal bank card use, and we collaborate closely with

relevant authorities

to do so," UnionPay said in an e-mailed statement. "We have always prohibited

cash-back

activities through bankcard transactions that are made without actually making purchases."
MGM China tumbled 8.2 percent yesterday and Galaxy sank 7.6 percent to the lowest since September. Sands China Ltd. (1928) fell 4.6

percent while

Wynn Macau Ltd.

plunged

8.5 percent, the most since October 2011. Melco Crown Entertainment Ltd.

lost

6.9 percent. SJM Holdings Ltd., owner of the Grand Lisboa project in Macau's city-center, dropped 6.6 percent.
Gambling Boom
Investors are "very jittery," Grant Govertsen, an analyst at Union Gaming Group in Macau, said by phone.
The companies are spending billions of dollars to expand facilities that cater to tourists in the city of about 600,000 people, the only place in China where casinos are allowed. Wynn Macau is building the $4 billion Wynn Palace

resort

to add to its sole casino in the city while Sands China and Galaxy are adding hotel rooms, shops and entertainment venues at their resorts on Cotai, Asia's equivalent of the Las Vegas Strip.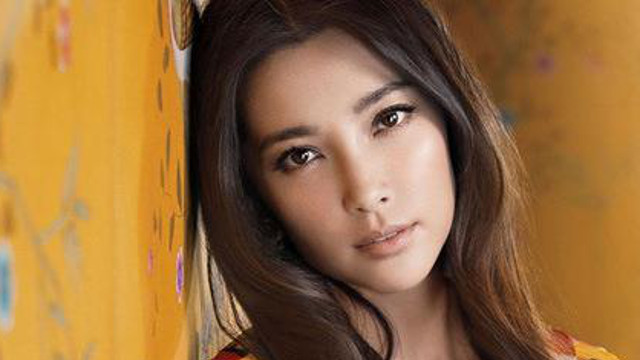 Gambling revenue in Macau climbed 20 percent in the first three months of this year to 102.2 billion

patacas

($12.8 billion), compared with $1.62 billion from the Las Vegas Strip, according to figures provided by the Macau and Nevada authorities.
Visitors from mainland China can legally bring 20,000 yuan ($3,200) into Macau and withdraw as much as 10,000 yuan a day at cash machines with each card they have.
Earnings Impact
After Macau reverted to Chinese rule in 1999, it retained a separate political and legal system from the mainland, which is still separated by a border. The city's government ended a four-

decade gambling

monopoly held by Stanley Ho in 2002, issuing licenses to rivals.
Wendy Wong, a spokeswoman at Macau's gaming regulator, and Daniel Tang, a spokesman at Macau's Financial Intelligence Office, a government unit that monitors and probes financial crimes, weren't immediately available for comment.
The revenue at stake from gamblers using the card-swiping method police said is illegal amounts to about 12 percent of the estimated total mass-market gamblers spend on chips in a year, according to Karen Tang, an analyst at Deutsche Bank AG in Hong Kong.
A decline of that size would pare earnings before interest, taxes, depreciation and amortization for the largest casino operators in Macau by 2 percent to 6 percent, she wrote, calling the

selloff

an overreaction by investors.
Legal Limit
Users can still obtain Macau currency beyond the legal limit through pawnshops that let customers use UnionPay cards to buy watches, which the stores then repurchase. High net-worth gamblers rely on junkets, businesses that lend Macau

patacas

which can then be repaid from China in yuan.
Plunges in the casino shares have left them trading at wider gaps to average 12-month price targets tracked by Bloomberg. The projection for Galaxy implies a 56 percent rally and 39 percent gain for Sands China, versus 19 percent for the Hang Seng index. Analysts have a total of five sell ratings and 132 buy recommendations on the six casino companies.
Even after this year's

declines

, casino operators aren't cheap, according to Pruksa Iamthongthong, who helps oversee $541 billion at Aberdeen Asset Management and said she doesn't hold any Macau gambling stocks.
Wynn Macau trades at 19 times reported earnings, versus 10 times for the Hang Seng Index. MGM China has a multiple of 17, compared with 25 for Sands China, 23 for Galaxy and SJM's 15.
Slowing Growth
State-owned China Central Television reported over the weekend that Macau visitors who didn't travel on to a third-party country could receive a special stamp on their passport, which could make future visa applications more difficult, according to Union Gaming.
Macau casinos have "high regulatory risk," Erwin Sanft, the head of China and Hong Kong equity research at Standard Chartered

Plc

, said in an interview from Hong Kong. "There's generally a greater level of supervision from the mainland authorities on the flow of people and money into Macau. On top of that, we have the general tight liquidity that's affecting gaming revenue growth."
China's economy is forecast to expand 7.3 percent this year, the slowest pace since 1990, according to a Bloomberg survey of analysts.
The slowdown is partly engineered by the government, which is trying to curb the shadow-banking industry and limit overheating in the property market. President Xi's anti-graft campaign has curbed spending on restaurants and luxury goods while ensnaring dozens of businessmen and government officials.
"While the anti-corruption campaign had no impact on the casino sector last year, that's starting to change," Sanft said. "Looking into the second half, we think the growth in gambling revenue will get worse."