My verdict: Good to Pretty Good. Liked the fact that PEMANDU is there, supposedly to ensure proper execution of the projects.
Hwang DBS:
The Government held an Open Day to present ideas for the Economic Transformation Program (ETP) on various key economic sectors for the country – including oil, gas & energy, financial services, palm oil and wholesale & trade. In our view, the program, approach and selected ideas/initiatives highlighted inspire optimism. If implemented successfully, we believe the projects will be able to generate greater economic activity.
Among the key projects, we understand that the RM36bn KL MRT, which features in the Greater Kuala Lumpur plan, has received high level of commitment – increasing the likelihood of
the project's approval. Potential beneficiaries:
Gamuda (High Conviction Pick; TP: RM4.35), MMC (Buy; TP: RM3.20).
The Rubber Research Institute (RRI) project was also included. Potential beneficiaries:
MRCB (High Conviction Pick; TP: RM2.25), WCT (Buy; TP: RM3.60).
Other mega projects include the previously shelved RM8bn high speed train to Singapore (potential beneficiary:
YTL Corp; Not Rated
) and the Klang river project (potential beneficiaries:
SP Setia (Buy; TP RM4.80), YTL Power (Hold; TP: RM2.50), MRCB).
The drive to improve Kuala Lumpur's attractiveness would also benefit large landowners in the greater KL area such as
SP Setia, Bolton (Buy; TP: RM1.50) and DNP (Buy; TP: RM2.25).
Implementation is key. There will definitely be major challenges to some of the initiatives. Implementation is a key test for the ETP. In our opinion, Senator Dato Sri Idris Jala and PEMANDU's (Performance Management and Delivery Unit) role in facilitating implementation would help enhance the likelihood of success. Successful execution of the ETP would help transform the country and attract investments.
Highlights of Economic Transformation Program
Sector Initiative Potential beneficiaries
Greater KL KL MRT - received high level of commitment
Gamuda, MMC
Rubber Research Institute project
MRCB, WCT
High speed train to Singapore
YTL Corp
Klang river project
SP Setia, YTL Power, MRCB
Initiatives to make KL more attractive
SP Setia, Bolton, DNP
Oil, gas & energy LNG regasification plant
KNM, Dialog, Kencana
Financial services Create regional champion
Maybank
Improve capital markets
Bursa Msia
Promote bond market
Maybank
Business Services Increase level of skilled workforce
Jobstreet
Health services Promote generic drug manufacturing and export
Pharmaniaga
Education Push for health services education
Masterskill
Source: PEMANDU, HwangDBS Vickers Research
ETP: Macro takeaways
NKEA projects will achieve economic growth of 6%
A high income nation with GNI per capita of USD15,000 by 2020
The NKEAs will contribute over 73% of Malaysia's GNI (USD523 billion in 2020)
92% of funding for the projects will come from private investment and only 8% from public funding
Will generate an additional 3.3 m jobs, over 60% will be in medium-income or high-income salary brackets
NKEA Labs feature 131 EPPs and 60 Business Opportunities
Source: PEMANDU, HwangDBS Vickers Research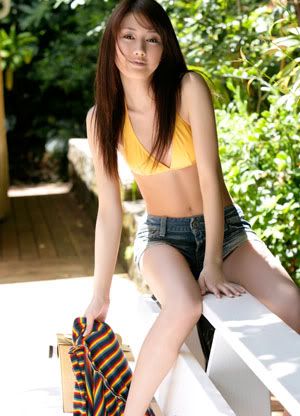 Construction sector
From the EPPs (Entry Point Projects) for Greater KL, there were several projects that will provide opportunities for contractors.
MRT – Gamuda and MMC are potential beneficiaries of the project. Gamuda's orderbook could double and MMC's triple, but we believe the sector will benefit given the sheer size of the RM36bn project. Among the key projects, we understand that this project has received high level of commitment – increasing likelihood of the project's approval.
High Speed Rail (HSR) – This RM8bn project was initially proposed in 2008 but put on hold. The lab recommended a study by Land Public Transport Commission (SPAD) and Economic Planning Unit (EPU) to determine the feasibility of the project with results to be tabled to the Cabinet by
January 2011. Potential beneficiary: YTL Corp (Not rated).
Klang river project – In March 2010, the Selangor government appointed three companies to carry out the project that was expected to attract RM50bn worth of investments. Potential beneficiary: YTL Power (Hold; TP: RM2.50), MRCB.
In addition, the Rubber Research Institute (RRI) project was among projects included in the Greater KL National Key Economic Area (NKEA). Potential beneficiaries: MRCB (High
Conviction Pick; TP: RM2.25), WCT (Buy; TP: RM3.60).
Property sector
The "Greater KL" NKEA aims to improve KL's ranking to one of the Top 20 most liveable cities and economic cities in the world by 2020 (currently ranked 79/130 in recent quality of life survey). Initiatives proposed include:
a) Foreign magnet: Attracting 100 of the world's top MNCs & high-skilled immigration;
b) Improved connectivity: High-speed rail to Singapore, MRT (integrated urban rail system);
c) New attractions: Rejuvenation of rivers, greener KL, iconic places; and
d) Enhanced services: Pedestrian network, solid waste management.
PEMANDU expects KL population to balloon to 10m by 2010 from 6.5m currently, creating demand for 1m new homes. Areas identified to benefit the most from transformation of KL:
a) High-impact: RMAF base @ Sungai Besi, Dataran Perdana, MATRADE @ Hartamas, RRIM @ Sungai Buloh, Kampung Baru
b) Ripe for redevelopment: Bukit Bintang, Pusat Bandar Damansara, Dataran Sunway, 1 Utama, Subang Bestari, Balakong, Serdang
Aside from GLC/Bumi developers tipped to benefit from government land redevelopment (eg MRCB, Boustead, Bolton, SP Setia, Mah Sing), owners of large landbank and investment assets in KL should also stand to benefit.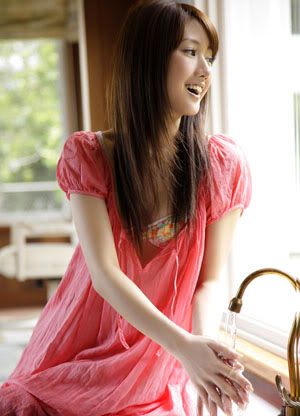 Oil and gas
PEMANDU has identified 12 EPPs and 7 BOs (Business Opportunities) for the oil, gas and energy sector under the NKEA. A 3 pronged area of focus – sustain, grow and diversify. The EPPs and BOs are expected to bring about RM76.8bn in GNI (Gross National Income) and create 52,000 jobs by 2020.
Several of the broader initiatives presented included PETRONAS strategies such as enhancing oil recovery in existing fields, developing smaller fields, and the construction of a LNG regasification terminal to meet the nation's gas demand. However, what we understand that is
making the difference is the role that PEMANDU will be playing to ensure smooth and effective implementation of the said EPPs. This, we believe, would be the critical factor leading to the success of the program.
Based on the roadmap shown by PEMANDU, we understand that the government is looking to receive its first LNG imports into the country by 2013. This would mean that the tender for the LNG regasification plant could be out as early as the beginning of 2011, assuming 2 years of construction.
We see KNM Group (Hold; TP: RM0.55), Kencana Petroleum (Not Rated), and Dialog (Not Rated), as potential beneficiaries to the project. The initiatives highlighted include the 10m cubic metres oil storage terminal in the works spearheaded by Dialog and Vopak in Pengarang,
Johor. The development of small fields and enhancement of oil recovery should benefit a handful of local oil & gas players.
Tanjung Offshore (Hold; TP: RM1.60) could stand to gain under its engineering and marine divisions while both Alam Maritim (Buy; TP: RM1.40) and Petra Perdana (Fully Valued;
TP: RM1.00) could benefit under their OSV operations.