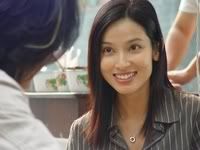 Hi Dali,
Sorry to trouble you. One of my readers ask me about these questions.
I don't spend much time on stock analysis, but you do. Here is what he wrote to me:
Hi K C,

Thank you very much for your interesting and informative write-ups. I really enjoy reading them.

Is buy and hold (say 5 to 10 years) workable in Malaysian stocks?

Is it possible to sieve out 10 stocks among the thousands listed in Bursa Malaysia that can
1. still survive and prosper in the next 10 years
2. gain 15% a year compounded
3. need the least supervision (say half-yearly review)?


You are the best person to give him your insights.
If possible, you can reply this email or just post the answer on your blog and I will link to it in my newsletter and blog post.
Hope to hear from you soon.

Thank you.

regards,
KCLau
http://kclau.com
My View:
Buy and hold does not work in Malaysian market, and thanks to the globalisation effect, buy and hold does not work for global equity markets as well. Markets are now interconnected. If a fund had some big trouble with their Greek stocks, it may create a huge withdrawal of funds from their portfolio. In order to prepare for that, the funds may be forced to sell down other "good holdings". The example is exacerbated if these funds were leveraged. Thus, it may not mean much even if you are holding BAT or IOI Corp if Portugal starts to spiral downwards.
Can you really pick a stock in Malaysia that will do well over the next 5 years? Well, you can o0nly hope, you can't be absolutely sure. But there are guidelines in selecting "safe" or rather safer stocks. One major problem in picking a seemingly good stock is the failure to recognise whether a company "benefits" from certain government policies - that is not "stable" revenue without needing elaboration.
In picking a solid long term stock, it must have size, it must have critical mass, if its size is past critical mass that will equate to higher barriers to entry for any competition. Size will result in cost efficiencies and better bargaining power.
The second factor is to look at how each industry is going to play itself out. Do you think there will be more or less banks in the country? Yes, the country will be opening up more for competition, but just look at the experience of any country that has opened up, its the surviving local banks that will continue to prosper even more.
Another good example is plantation land, will it ever get cheaper? Even if you add on more environmental and green regulations onto the planters, they will still be able to pass on the cost. The way the global warming effect is playing out, weather patterns are more severe and harder to predict and more extreme.
Even when you do a lot more homework, you seriously cannot be doing a buy and hold strategy for 5 to 10 years. You may have been able to do it back in the 60s, 70s or even 80s... but the effects of globalisation and indirectly the prevalence of derivatives have created too much uncertainty. Stocks are just assets that is based on the liquidity in the system. Nowadays, liquidity can be totally withdrawn for a myriad of reasons unrelated to the underlying fundamentals. You cannot say that it does not matter if a stock is $10 today and will be $30 in 5 years, if it fell to $2 sometime between these two dates, does it matter? You can be Buffett in the 60s-80s but not today.