The Edge & StarBiz:
The unfolding saga in Kenmark Industrial Co (M) Bhd has taken an interesting twist with former managing director of KFC Holdings (M) Bhd (KFCH) Datuk Ishak Ismail swooping in to acquire a large block of shares.
Over the past few days, Ishak had acquired a total of 37.69 million shares representing a 21.14% stake in Kenmark, whose share price had collapsed following the absence of its top officials and the cessation of its business.
Unioncity Enterprises Ltd, a company linked to Ishak, acquired 27.69 million shares on Tuesday and the following day saw another 10 million shares acquired by BHLB Trustee Bhd on behalf of Ishak's family.
Based on the closing prices of Kenmark's shares at six sen and 11.5 sen on Tuesday and Wednesday, the acquisitions would have cost a total of RM2.81 million.
Kenmark was the most actively traded counter on Bursa Malaysia on Wednesday with some 138 million shares changing hands. The counter added 5.5 sen, or 91.67%, to 11.5 sen before being suspended, pending yesterday's announcements. It resumes trading today.
During those two days, Kenmark saw 330 million shares done, which was 1.83 times its total paid-up share capital of 181 million shares. It is not known if Ishak acquired the shares from the open market, or from the major shareholders.
The large volume suggested panic selling and it would have been easy for any party to acquire large blocks of shares from the open market given the large free float.
Kenmark has a free float of over 50%, as the two major shareholders own a collective 46.3%.
It is also unclear if there was forced selling by banks following the price collapse. According to Kenmark's 2009 annual report, of the 30 largest shareholders who owned 146.57 million shares or 81.78% of the company, about 60.42% was pledged to various financial institutions.
They include the shares belonging to its managing director, Taiwanese national James Hwang Ding Kuo, who holds a 29.3% stake. Hwang, who broke his silence on Wednesday over his disappearance for over a week, had said he was unwell and that a friendly party had acquired a substantial stake in the company.
While Ishak has had a fair share of the limelight since the 1990s, starting with Idris Hydraulic, Aokam Perdana Bhd and later KFC Holdings Bhd, Ishak had been relatively quiet for much of the last decade, at least as far as corporate news was concerned.
The Penang-born Ishak last made the front pages of business newspapers in 2005, when he was actively fending off parties who had sought to take over KFC's parent company, QSR Brands Bhd. Since the late 1990s, it was widely perceived that Ishak was in control of QSR and KFC.
KFC, during Ishak's time, was riddled with boardroom tussles and several curious developments, and had found itself a takeover target of various parties given its healthy cash flow. In fact, it probably holds the record of having had the most number of board changes as a result of these feuds. Ishak was a key character in this entire saga.
In the last battle over QSR and KFC in 2005-2006, it was reported that Ishak's trusted aides had let the company slip into the hands of others. The saga came to an end when Johor state-controlled Kulim (M) Bhd emerged to take control of QSR, in a deal many perceived was orchestrated by Ishak.
Ishak's major entry into the corporate scene started in the early 1990s when he staged a takeover of Idris Hydraulic (M) Bhd, which became a darling of retail investors during the stock market's bull run then.
Idris Hydraulic held various timber concessions in Keningau, Sabah, which were collectively known as the Sagisan Concession, spread over 256,000ha. To leverage on its concessions, it had entered into a joint venture with Aokam Perdana Bhd in 1992 with Teh Soon Seng. Ishak forged a bond with Sarawakian Teh to win a high-profile battle against Leong Hup Holdings Bhd for control over KFC, which marked Ishak's entry into the fried chicken retailer.
Aokam Perdana's shares rallied in the early 1990s as investors were drawn to the notion that the company earned fat margins due to a cheap supply of logs from Idris' concessions. Idris Hydraulic's shares also had a phenomenal run. Stories of its planned expansion and diversification plus a healthy dose of rumour further fuelled optimism; Idris Hydraulic's share price skyrocketed from 80 sen to RM8 within a year during the super bull-run of 1993–94.
The company was involved in a wide array of businesses, from timber concessions in far-flung places like Gabon in Africa, to hotel operations in Myanmar and multi-billion ringgit sewerage concessions at home. There was also a steady stream of talks and deals, most of which never came through, that had added to the sugar rush in the counter.
However, having reached its peak of RM8, the stock steadily began its downward spiral. Even the stock market rally of 1996-97 failed to lift the counter which appeared to have lost its lustre. Many of the promises on the company's future plans were not delivered.
Ishak also controlled several other companies involved in retail, food and beverage, hotels and property development and had stakes in Parit Perak Bhd and hypermarket chain Carrefour.
He was also once a secretary of the Permatang Pauh Umno division, the stronghold of then deputy prime minister and now Opposition Leader Datuk Seri Anwar Ibrahim.
But like many other businessmen, the 1997-98 Asian financial crisis dealt his impressive portfolio a massive blow. He lost Idris Hydraulic in a debt-restructuring exercise. In 1998, Aokam was declared insolvent and could not pay some RM33.3mil of debt.
It was reported in 1997 that the police was looking for Teh to assist in investigations surrounding an alleged theft and misappropriation of funds from Aokam worth some RM55mil.
According to the Securities Commission (SC) website, in 2001, Ishak was convicted by the courts for disclosing false information to the SC in a proposal by Idris Hydraulic to the SC that stated he did not hold any shares in KFC. The information submitted was in connection with a proposal for the acquisition of an asset of KFC by Idris Hydraulic. Ishak pleaded guilty and was convicted on Aug 23, 2001. He was fined RM400,000, in default six months imprisonment.
In 2003, Ishak, as a director of Idris Hydraulic, was also compounded RM400,000 by the SC for misusing RM50mil of the proceeds raised from the disposal of Kewangan Bersatu Bhd. As a result of the compound, the charge was withdrawn.
My Comments:
Ishak can best be summarised as a maverick, and an important player especially in a super bull market. As you can see from his chequered history, he has paid a number of fines for a number of questionable moves in the eyes of the SC and Bursa in the past. He has brilliantly survived the torrid 90s and came out very rich. I was shocked that he chose Kenmark to mark his return to a listed vehicle. He has been off the listed vehicles for many years, there have been many rumours. One which is more solid is that he is now running a billion dollar company called Offshore Oil, no need to guess which industry the company is in. From my sources, the company is doing extremely well, and I was expecting a RTO exercise or an IPO sometime later in the year as he has moved all his Offshore Oil operational people back to KL. His team is so huge that apparently he has reportedly bought Chua Ma Yu's building on Jalan Ampang (CMY) next to Avenue K.
Was Kenmark an abberation and not a RTO vehicle? Was Ishak only grabbing Kenmark shares on the low for a quick trade? I doubt he would do that and then flipping it for RM20-40m profit, that kind of money does not do justice to his net worth, or even worth his time to be in such a "shiny spotlight" with a company ladened with enough twists and turns for a 20-episode series such as Lost & Heroes.
Some may ask if he was going to do a RTO with Offshore Oil into Kenmark, why doesn't he buy a lot more of Kenmark? The answer is simple, considering the size and profitability of Offshore Oil, a RTO would mean hundreds of millions or maybe passing the billion mark in new shares being issued by Kenmark, why bother with the existing free float of Kenmark? But of course, that RTO is still a big IF.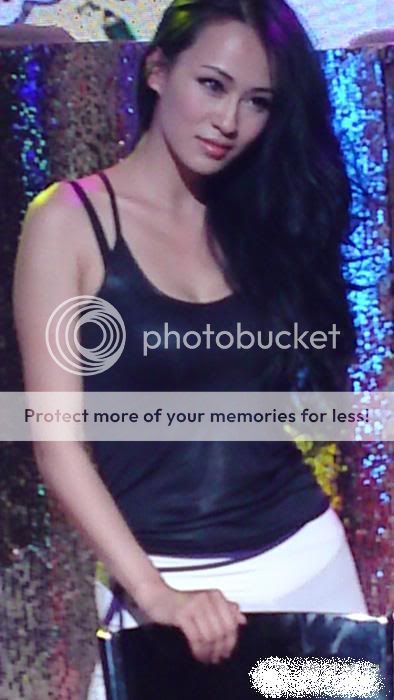 If he were to use Kenmark as the RTO vehicle for Offshore Oil, then the shares will fly much further. Even if he does not do it, by virtue of a stable of new directors and his significant stake, it is likely to be a lot more in store for Kenmark. To some extent, it should also mean that Kenmark's problems are not insurmountable.
If you own a race horse, sometime you will only want the best jockey on board. Other times you may have a higher risk appetite and engage a high flying, always skirting the edges of acceptability, but promises much excitement and volatility - then Ishak is your man. Place your bets ...