I have mentioned Pintaras Jaya a couple of times already, and its one of those great value stocks to hold through thick or thin. In reality, I think London Biscuits probably presents the best deep value among all stocks that I have come across in Bursa.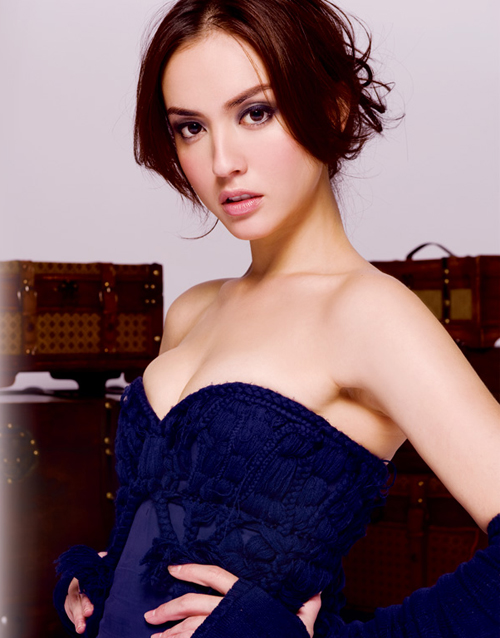 London Biscuits is engaged in the manufacturing and trading of confectionery and other related food stuffs. It markets products in Malaysia and 65 other markets, worldwide. The group primarily operates in Malaysia, where it is headquartered in Johor.
Its main overseas markets include China, Hong Kong, Macau, Indonesia, Singapore, Taiwan, Thailand, Vietnam and the Middle East. London Biscuits' products are divided into two categories, corn based snacks; and cake products such as swiss rolls, pie cakes and layer cakes.

In addition, the group also manufactures range assorted chocolate confectionery including chocolate-coated peanuts and biscuits, pancake cookies, jelly and puddings, wafer sticks, cup sticks and snack noodles. Some of the London Biscuits products are marketed under the brand names: Lonbisco, London, Kinos, Gega, Caca, Mizu, Hiro.
The group recorded revenues of RM138.2m in the fiscal year ended June2008, an increase of 17.9% over 2007. The group's operating profit was RM18m in fiscal 2008, a decrease of 26.4% compared to 2007. Its net profit was RM10.5m in fiscal 2008, a decrease of 47.2% compared to 2007. For the year ended June 2009, the company's fortunes rebounded well to RM184.3m, and net profit jumped from RM10.5m to RM13.68m.
On a paid up of just 78m shares, that worked out to be 17.5 sen. A share price of RM1.06, that translates into a historical PER of just 6x.
London Biscuits was acquired by Liew Family in 1994. In the following year, the group purchased a new building. In 1998 London Biscuits purchased its second factory and diversified their operations into pie cakes and confectionary segment. The group purchased its third and fourth factory and expanded into producing London roll and London layer cakes in 2000. Two years later, the group was listed on the main board of Bursa.
In 2004, London Biscuits expanded its production capacity for cakes conversion to usage of pasteurized liquid eggs for production completion of a custom built office cum warehouse facility. In the following year, the group purchased its 6th factory and acquired Kinos Food Industries with its two factory premises. London Biscuits acquired 25% stake in Lay Hong, an integrated poultry farming company, in 2006. In 2007, the group acquired a majority stake holding in Khee San Berhad, a manufacturer of sweets and candies. The company launched its London choco roll and milk roll cake products, and purchased its 9th factory in 2008. London Biscuits launched its potato bites range of potato chips in 2009.
Even during the crisis, they managed to record a growth of 33% topline and 52% bottomline. Turnover in 1QFY10 (for the quarter ended Sep 09) vs 1QFY09 grew 18% to RM46.6m and net profit grew 45% to RM3.522m. That upturn was confirmed for the 2Q where revenues jumped to RM54.5m and net profit surged to RM4.8m.

That brings the first 6 months net to RM8.3m, or annualised to RM16.6m. On a paid up 78m shares that works out to be a net EPS of 21.2 sen ... a running PER of 5x!!!!!!

(Running out of exclamation marks).



NAV stood at RM2.18, which means the company trades at just over 50% of NAV.

Hmmm... coupled with the fact that the company expanded its plant in 2009, we should be looking at a significant bump up in revenue and net profit figures for the next few quarters.
Here is the funny thing. Their supplier for plastic packaging.
Daiboichi trades at 9x FY09 and P/NTA of 1.6x. Its not too much to ask that London Biscuit should be closer to its NAV of RM2.18, is it, I mean its not even at 1.0x NAV?
For a company that has expanded gradually and carefully, noting that their margins and net profit figures have climbed steadily. Certainly not a fly by night operator. Of course it should trade a lot closer to its NAV.
Before the financial crisis, they used to pay half of its earnings as dividends. We may expect that to continue again.

Assuming we annualise its net profit to RM15m, that will mean a dividend of RM7.5m / 78m or 9.6 sen per share. That translates to a hefty and comfortable dividend yield no matter how you look at it. How to ignore 8%-9% dividend yield. Its retained earnings is around RM73m, almost enough for a 1-for-1 bonus.
Dato' Sri Liew Kuek Hin was appointed to the Board of LBB on 27th December 1993 and was subsequently on 26 October 2007, re-designated as the Non-Independent Non-Executive Chairman of the whole Group. He studied in Nanyang University, Singapore and thereafter, he joined his family-owned businesses, which includes logging, transportation, sawmilling, plywood manufacturing, plantations, palm oil mill and hotel operations.
DATO' SRI LIEW KUEK HIN, SSAP, DIMP, PJK, JP
Chairman of the Board, in his statement in the latest annual report:
Outlook and Prospects
The smile is slowing returning to the face of many Malaysians Manufacturers and Exporters, which were directly or indirectly affected by the global economic crisis, which led several countries to a worst recession that they had experienced thus far. Fortunately, many feel the worst should be over and recovery is in sight.
The Board, is once again optimistic and confident that LONDON would be in a good position to end the financial year 2010 with a "bang".
It is unusual for the chairman to issue such an "emotional tinged" statement at the end...

"with a bang"

. Hmmm... I agree too. I have been highlighting some of the often overlooked smaller companies, that does not get proper coverage from the research community. It is sad because we need to reward and encourage the smaller companies by getting more early investors into them, so that we all can share in their growth and expansion. That's what investing is all about. A credible business model and a strong management team that executes well.
Shareholders (percentage ownership)
Updated: March 15, 2010



Meileelanusa Sdn. Bhd.

19.02%




CIMB Group Nominees (Tempatan) Sdn. Bhd. (for Meileelanusa Sdn Bhd)

10.42%




EB Nominees (Tempatan) Sendirian Berhad (for Meileelanusa Sdn Bhd)

6.74%




AllianceGroup Nominees (Tempatan) Sdn. Bhd. (for Meileelanusa Sdn Bhd)

4.67%




Cartaban Nominees (Asing) Sdn. Bhd. (Exempt An For Jefferies and Company Incorporated New York)

3.59%




EB Nominees (Tempatan) Sendirian Berhad (for Wah Keng Sen)

3.56%




AllianceGroup Nominees (Tempatan) Sdn. Bhd. (Pheim Asset Management Sdn Bhd for Employees Provident Fund)

2.63%



Mayban Nominees (Tempatan) Sdn. Bhd. (for Liew Yew Chung)

1.65%




Ms. Ching Ching TAN

1.41%




Koperasi Sri Nilam Berhad

1.31%
Looking at the ownership level, its very healthy, the controlling shareholders do not over-own the shares. That's why they will treat minority shareholders very well - which include themselves. Hence they will maintain a very lucrative dividend policy to grow with the company till investors start recognising their value. By declaring strong dividends the owners are not wanting to sell shares but have a longer term perspective.
Strategically it has made careful but smart acquisitions. London Biscuits acquired 25% stake in Lay Hong, an integrated poultry farming company, in 2006, thus locking up an integral part of the supply chain. In 2007, the group acquired a majority stake holding in Khee San Berhad, a manufacturer of sweet and candies. In February this year it has signed a deal to buy 32 per cent of poultry firm TPC Plus Bhd for RM7.6 million cash to secure egg supply and expand its distribution network. London Biscuits will use internal funds to finance the deal, the company can leverage on TPC's trade distribution channel of major hypermarkets, supermarkets and grocery stores.
Easily the best value company in Bursa by a mile. A wise question would be to ask "why is it where it is then". I think its under-covered, I mean the coverage is almost non existent, go try and find a research report. I also think it has kept itself under the radar very well, no big statements by the CEO or owners, humble people. The controlling shareholders owns less than 40% which give rise to a decent free float, which is technically a good thing but when its undiscovered, that means a lot of free float. Finally,... where are the fund managers, they should really start picking up the shares, I mean 8% dividend yield, growing organically and sound M&A strategy, ... don't wait for some other foreign funds to spot the value first??
NOTE: The above opinion is not an invitation to buy or sell. It serves as a blogging activity of my investing thoughts and ideas, this does not represent an investment advisory service as I charge no subscription or management fees (donations are welcomed though). The content on this site is provided as general information only and should not be taken as investment advice. All site content, shall not be construed as a recommendation to buy or sell any security or financial instrument. The ideas expressed are solely the opinions of the author. Any action that you take as a result of information, analysis, or commentary on this site is ultimately your responsibility. Consult your investment adviser before making any investment decisions.