Premium Nutrients is one of the largest, fully integrated and dedicated lauric and non-lauric refineries in the world - a fact missed by many investors in Malaysia.
The principal activity of PREMIUM is that of investment holding. The principal activities of the subsidiary companies are manufacture and sale of speciality fats based on palm kernel oil, palm oil, coconut oil, rapeseed oil, soya bean oil etc., including those refined and fractionated. PREMIUM is principally involved in two broad categories of activities, such as processing of commodity products and converting processed commodity products.


The activity of processing of commodity products involved in the

process of converting the oil palm fresh fruits bunches into crude palm oil and palm kernel. The processed commodity products will be further convert to special fats. The range of processed commodity products produced by PREMIUM are such as crude palm kernel oil, palm kernel pellet, refined, bleached and deodorized palm kernel oil and palm kernel fatty acid distillate.

PREMIUM operates a crude palm kernel oil refinery and a fractionation plant in Pasir Gudang, Johor. The oil refinery has a capacity of 150mt per day, while the fractionation plant has production capacity of 80mt per day. In addition, it also operates a neutralization plant in India. The plant has the capacity to neutralized 10

0mt of fatty acids per day.
For the three quarters ended September 2009, the company registered RM612m in revenue and a net profit of RM6.39m. What was curious was that they had to whack some RM11.85m from revenue as finance charges. Something is not quite right when finance charges is nearly double your net profit. Some of it was due to their secured borrowings but they also got whacked by the appreciating Indian rupee.
The India operations accounted for almost 1/3 of total revenue and owing to the rupee's strength, the Indian operations posted a net loss of RM1.1m on revenue of RM235m for the 9 months ended 2009. The outlook is a lot better and the company can look forward to a good contribution from India operations for 4Q2009 and 2010.
However, when you look at their cumulative 3 quarters, the company posted a net cash flow of RM29.8m. Granted that 2008 was a difficult year for all, it appears that the company is back on track. Management knows quite well that when you are running good net cashflow, you need to whack down your borrowings as to pay finance charges amounting to twice your net profit is ridiculous.
As things stand the company is on track to record a net EPS of around 2.3 sen for the whole of 2009. In case investors miss out on an important announcement, they have proposed to pay back some of their borrowings via early redemption. That is a good use of cash as finance charges saved will go straight to net profit instantly.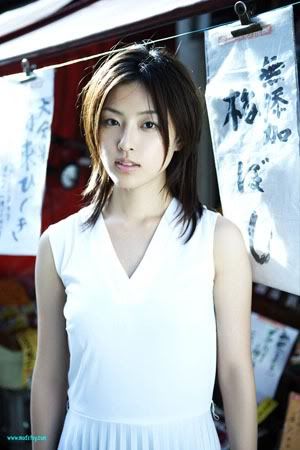 Share Capital: 337m (50 sen)
Type
Announcement
Subject

Murabahah Underwritten Notes issuance Facility / Islamic Medium Term Notes Up To RM85.0 Million ("MUNIF / IMTN")



Contents

:

The Board of Directors of Premium Nutrients Berhad ("Premium") is pleased to announce the

early redemption

of the MUNIF/IMTN loan facilities on 23 December 2009. The redemption amount was RM45.0 million.

The schedule of repayment in accordance with the Facility Agreement dated 10 February 2004 was as follows:

February 2010 - RM15.0 million

August 2010 - RM15.0 million

February 2011 - RM15.0 million.

This announcement is dated 5 January 2010.
Shareholders (percentage ownership)
Updated: December 22, 2009



National Land Finance Co-operative Society Limited

12.33%




National Land Finance Co-operative Society Limited

10.65%




National Land Finance Co-operative Society Limited

9.15%




Tan Sri Dato Dr. K. R. SOMASUNDRAM

7.11%




Mayban Securities Nominees (Tempatan) Sdn. Bhd. (for Antara Consolidated Sdn Bhd)

6.53%




Tan Sri Dato Dr. K. R. SOMASUNDRAM

5.67%




RHB Nominees (Tempatan) Sdn. Bhd. (for Syarikat Parani Sdn. Bhd.)



Its NTA is 51.8 sen. I like its net cash flow progress. Not many have been able to operate in India successfully, and this will be a strong kicker following the unfortunate rupee's strength. To put up over RM200m in revenue from Indian operations showed that the company is doing a lot of things correctly. I think net EPS will surge to 4.5 sen in 2010. A resilient demand will ensure a lot of room to shore up the balance sheet further. A lack of research coverage makes this an undiscovered gem in the making. I expect a number of upside catalysts in the coming weeks: the 4Q results should be a lot better; the contribution from India should be a lot better; the positive monthly net cash flow will give them a lot of room to lower liabilities, which will put interest savings straight to the bottom line; and early redemption of loans cannot be a bad thing.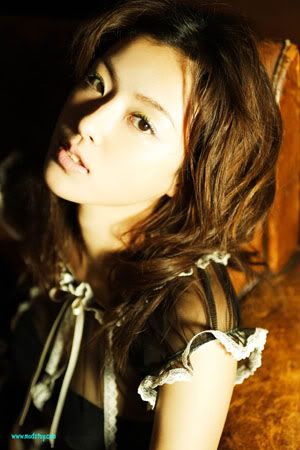 NOTE: The above opinion is not an invitation to buy or sell. It serves as a blogging activity of my investing thoughts and ideas, this does not represent an investment advisory service as I charge no subscription or management fees (donations are welcomed though). The content on this site is provided as general information only and should not be taken as investment advice. All site content, shall not be construed as a recommendation to buy or sell any security or financial instrument. The ideas expressed are solely the opinions of the author. Any action that you take as a result of information, analysis, or commentary on this site is ultimately your responsibility. Consult your investment adviser before making any investment decisions.
p/s photos: Ayumi Kinoshita