My E.G. Services is engaged in the development and implementation of electronic government
services. The company operates through two business divisions that include government to citizen (G2C) and government enterprise solutions (GES). The G2C division offers services such as driving theory test bookings, issuance and renewal of licenses, electronic bill payment and payment, online information services. The GES division offers non-internet based services such as software and enterprise solutions, system development and maintenance, services rendered at the e-service centers.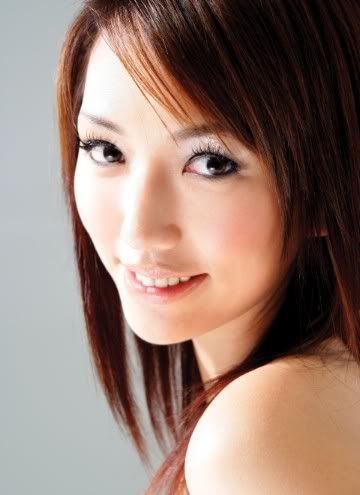 On 13 April 2005, the company changed its status to a public limited company and assumed its present name, My E.G. Services Berhad, as an integral part of the listing exercise. It was listed on the MESDAQ Market on 16 January 2007. MYEG is a MSC-status company that develops and implements e-government services. The gro

up consists of two wholly owned subsidiaries Gale Vector Sdn Bhd (GVSB) and PDX.net Sdn Bhd (PNSB).

It is the concession holder for the E-Services component of the MSC E-Government Flagship Application. The overall E-Government initiatives focuses on allowing citizens to retrieve information and perform transactions with various government agencies in a convenient and efficient manner by utilizing the electronic services. There are 7 projects which are part of Malaysia's e-government: project monitoring system, human resource management information system, generic office environment, electronic procurement, electronic labor exchange, e-syariah, and finally e-services, which MYEG is involved with.

MYEG is one of three consortiums appointed by the government to act as its service providers and is the biggest player with a 45.2% share of the estimated RM26.7m market. It currently provides a variety of services for government agencies such as the Jabantan Pengangkutan Jalan, the Police, Kuala Lumpur City Hall and Official Assignee. It also provides services to Tenaga Nasional Bhd and Telekom Malaysia Bhd. In 2000, the Group entered into a concession agreement with the government for the electronic delivery of driver and vehicle registration, licensing and summons services, utility bill payment, and Ministry of Health online information for a minimum of 15 years. MYEG also entered into a service level agreement with PDX.com Sdn Bhd and RHB Bank Bhd to form the backbone of its services and facilitate with online payments. The group launched an online driving theory test system in 2001 for Jabantan Pengangkutan Jalan (JPJ). Other services offered include allowing individuals to search their Kejara history, check alleged offences, keep track of their points, pay summons, and issue and renew their LDL, PDL and CDL. In 2002, it developed software applications for the electronic delivery of Dewan Bandaraya Kuala Lumpur (DBKL)'s licensing services, which include issuance and renewal of vehicle registration, passport issuance, company registration, payment of bills, and other similar services. The group launched its electronic delivery service for Polis DiRaja Malaysia (PDRM), allowing individuals to check their traffic summons online in 2003.

Wong Thean Soon the Executive chairman is the founder behind MYEG. Together with Senator Dato' Norraesah Binti Haji Mohamad an UMNO supreme council member, and its executive director Raja Munir, they run the day to day operations of MYEG as well as set its strategic business directions. The main competitors are MySPEED.Com Sdn Bhd (SPEED) and Konsortium Multimedia Swasta Sdn Bhd (KOMMS).
List of Service Suppliers
JPJ ,PDRM, DBKL, JIM,
TNB, TELEKOM
Major shareholders:


Asia Internet Hldg S/B: 32.2%
Utilico Emerging Markets: 9.7%
Lembaga Tabung Haji: 9.2%
Edisi Firma S/B: 6.1%
Ng Hong Sing: 5.7%
Koperasi Permodalan Felda: 5.5%

Issued shares (m): 601.1
52-week range: RM0.445-RM0.64

MYEG's net profit grew by a healthy 16.4% YoY the back of 19.8% surge in revenue. The commendable performance was due to the launch of the group's new Online Road volume, which helped offset the lower contribution from JPJ side. The company spent RM19.6mn for capex in FY09 100% increase in capex compared to FY08. They have expanded the number of its E-Service centers and the accessibility of e-Government services nationwide with the new centers and kiosks.

New services to be rolled out over the next two years.
2010
‐E‐application if vehicle registration numbers
‐ Vehicle Owenership Transfer
‐ MITI
‐ Online renewal of Foreign Worker's permit with of Immigarion Department
2011
‐ Online transaction services for Department of Statistics
‐ Extension of services for National Registration Department
‐ New Vehicle Registration

Nobody in their right mind would play MYEG, look at the tight 52 week high-low range. Look at the tight free float. Its very much a Government-linked vehicle. Made a net EPS of 2.4 sen for year ended June 2009, and is on track to make at least 4 sen a share for June 2010.Net profit for the two years: RM17.2m and RM24m respectively.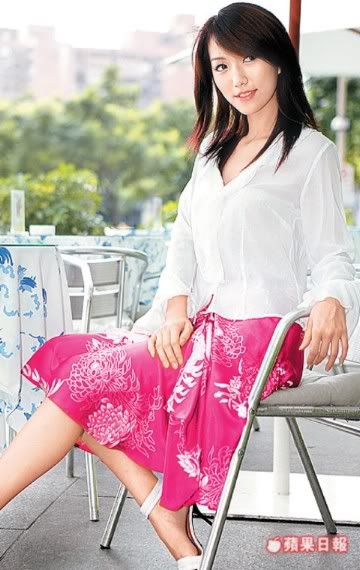 Main Catalyst

- The implementation of the new GST. The company is not only the front runner, it is miles ahead of the next runner. A
lready they have a Special Purpose Vehicle (SPV) which has been set up to undertake a project, namely Custom's Tax Monitoring System. This system will capture Sales and Service Tax transaction as it happens at point of sales, and transmit the information online to Central Database. The SPV will be paid based on system's efficiency in increasing tax collection. The total investment will be RM100mn and the investment will be roll out in stages basis. MYEG is in a net cash position currently of RM9.5mn as at 30, June 2009. Based on that and the news flow, MYEG is very likely to be the main player for rolling out the "support services" for the new GST.
I don't have to mention how big a kicker the new GST will be for MYEG as not only will they get paid for providing the collection system, it will also get a cut on how efficient it works. No targets here but hey, lets take out the 52 week high of 64 sen first.
That's the short term play, longer term it will morph into a giant fee collection machine.
NOTE: The above opinion is not an invitation to buy or sell. It serves as a blogging activity of my investing thoughts and ideas, this does not represent an investment advisory service as I charge no subscription or management fees (donations are welcomed though). The content on this site is provided as general information only and should not be taken as investment advice. All site content, shall not be construed as a recommendation to buy or sell any security or financial instrument. The ideas expressed are solely the opinions of the author. Any action that you take as a result of information, analysis, or commentary on this site is ultimately your responsibility. Consult your investment adviser before making any investment decisions.
p/s photos: Maggie Qiu