DXN Holdings is involved in diversified business activities through its subsidiaries. The company
manufactures and sells health food, traditional medicine, confectioneries, bio-diesel, household
items, gifts and accessories. It also offers travel agency and tour operation, information technology consultancy and advisory services. DXN Holdings core business activities include cultivation, manufacturing and marketing of the health food supplements. Its product lines include dietary supplements, food and beverages, personal care products, household products and water treatment system.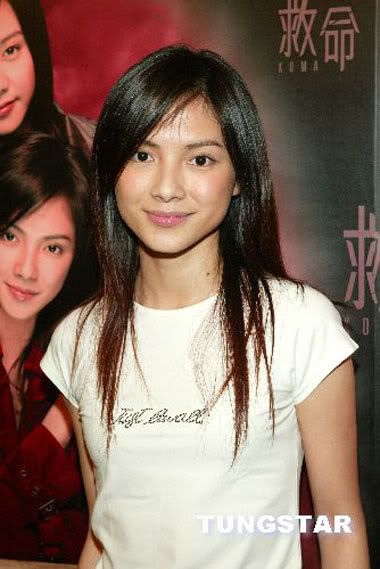 The company operates in five business segments: Multi-level marketing, Property development,
Energy, Investment holding and others. The company's multi-level marketing segment manufactures and sales health supplements and other products on a multi-level marketing basis, in property development business segment it offers housing development and contractor services, in energy segment the company manufactures and sales of bio diesel and other incidental products. The company's investment holding segment involved in investments and provision of management services, and in others DXN Holdings offers travel agent and tour operator services, information technology consultancy and advisory services, wholesale and retail of stationeries, household items, gifts and accessories.
The company's subsidiaries include: DXN Marketing Sdn, Daxen (NZ), DXN International Pakistan (Private), DXN Herbal Manufacturing (India) Private, Daxen International (Nepal) Pvt, DXN International (Australia) Pty, DXN International (Kenya), and Daxen.
DXN entered into the international market, Mauritius and Singapore with the "One World One Market" concept in 1996. The company's Malaysian Lingzhi factory received the Good Manufacturing Practice (GMP) certification in 1997. In the same year, the company started its operations in Hong Kong, Brunei, and Indonesia. In 1998, the company started its operations in Thailand.
DXN received the coveted Therapeutic Goods Administration (TGA) certification from the Ministry of Health, Australia in 1999. In the same year, the company started producing high vitality spirulina and also entered the into Philippines market. DCN Network Sdn joined with DXN Holdings in 2000. In the same year, DXN started its operation in Australia, India, New Zealand and Laos.
The company entered the markets of Cyprus, South Africa, USA, Taiwan, Germany, Switzerland, Dubai, Bangladesh, Sri Lanka and Nepal in 2001. In 2003, DXN started its operations in Mexico and Canada and was also listed on the Main Board of the Bursa Malaysia.
DXN expanded its manufacturing and marketing activities into China by establishing Daxen
Biotechnology Pte in 2004. In the same year, the company acquired 100% stake in Reach Star
Enterprise Sdn and Reach Star Cash & Carry Sdn.
The company's subsidiary, PT Daxen Indonesia became an official member of APSKI (Asosiasi
Pengusaha Suplemen Kesehatan Indonesia) in 2005. The company's Laboratory Department received MS ISO/IEC 17025 Certificate of Accreditation for its technical competence, defined scope and operation of a laboratory quality management system in 2006. In the following year, DXN entered the Kenya market. DXN Holdings launched its main stockist in Mongolia, by setting up its first main stockist in Ulaanbaatar in July 2008. In August 2008, the company established a new branch in Jeddah, Saudi Arabia. The company incorporated a wholly owned sub-subsidiary company in Mexico, Known As Daxen Mexico S.A. DE C.V. in April 2009.
For the period ended February 2009 & 2008:
Income Statement



2009
(cons)

2008
(cons)




Unit

Thousands

Thousands






Total Revenues

276,730.03

225,151.74






Operational Profit (Loss)

31,769.67

32,833.04






Net Profit (Loss)

18,172.24

19,449.06



Paid Up 240m shares
The company may have been largely ignored due to its "MLM" business model. I think DXN is easily in a class of its own, way better than Hai-O. Its sustainability and longevity have been evident. Its not a churn and burn type of company. For the first 2 quarters of the new financial year, they have chalked up revenues of RM137.4m and net profit swelled to RM14.224m (more than 78% of the full last 12 month's profits. If you annualise that to RM28.4m, that works out to a very attractive 11.8 sen net EPS, and the share is still below 70 sen, you do the math.
It has RM38m in cash as of February 2009, and that was RM15m more than the previous year. Safe to say that, the figure should be closer to RM50m now or 20 sen per share. Its cashflow is highly positive.
It has RM103.589m in distributable reserves retained earnings, and 13.5m shares bought back as treasury shares. I expect an attractive corporate exercise soon.
Dato' Dr. Lim Siow Jin, aged 49, Malaysian. He is the founder of DXN and was appointed as Executive Chairman/Chief Executive Officer on 3 April 1996. He graduated in 1984 from the Indian Institute of Technology with a Bachelor of Technology degree in 1984. In 1997, he was conferred the Doctorate of Philosophy (PhD) in Alternative Medicine by the Indian Board of
Alternative Medicine. In 2002, he was conferred the Doctorate of Science (Alternative Medicine) by Indian Board of Alternative Medicines, Millennium Award by the International Association of Educators for World Peace, Albert Schweitzer Award by the Positive Life Foundation and Physician of the New Millennium Award by the Alternative Medicines Research Institute (Canada). He worked as an engineer with MUDA Agriculture Development Authority in Kedah from 1984 to 1994 prior to forming DXN. He is currently responsible for setting the directions for the Group's business strategies, marketing plans and R&D.
I generally frown on MLMs as their products' sustainabilityand attractiveness usually turns out to be usually fads. I like the product range of DXN, proven and sustained over time, giving users genuine benefits. Their eclectic product range:
Health Supplements:
1. Reishi Gano (RG)
2. Ganocelium (GL)
3. RG & GL Powder
4. Andro-G
5. Bee Pollen
6. Roselle Tablet
7. Cordyceps Tablet
8. Cordyceps Capsule
9. Lion's Mane Mushroom Tablet
10. Spirulina Tablet
11. Spirulina Capsule
12. MycoVeggie
13. Potenzhi
14. Mycovita
15. Monascus
16. Reishilium Powder
Food & Beverage
1. Lingzhi Coffee 3 in 1
2. Lingzhi Black Coffee
3. Lingzhi Coffee 2 in 1
4. Spica Tea
5. Cocozhi
6. Morinzhi
7. Nonizyme
8. DXN Kiwi
9. Roselle Juice
10. Tropik Mango Concentrated & Tropik
Orange Concentrated
11. Spirulina Cereal
12. Pineapple Jam
13. Zhi Mint
14. Cordypine
15. Zhi Mocha
16. Reishi Gano Tea
17. Vita Cafe
18. EuCafe
19. NutriZhi
20. Zhi Ca
21. DXN Vinaigrette
22. Cordyceps Coffee 3 in 1
23. DXN Zhi Mint Plus
24. Morinzyme
Personal Care
1. Tea Tree Cream
2. Gano Massage Oil
3. Ganozhi Soap
4. DXN Ganozhi Shampoo
5. DXN Ganozhi Body Foam
6. Ganozhi Toothpaste
7. Zhimeko Medicated Rub
8. Fresh Perfume
9. DXN Talcum Powder
10. DXN Toiletries Travel Kit
Water Treatment
1. DXN Aquazeon Energy Water System
Skin Care
1. Aloe-V Facial Cleansing Foam
2. Aloe-V Hand & Body Lotion
3. DXN Chubby Baby Oil
4. Ganozhi Lipstick
5. Ganozhi Complete Skin Care Series
6. Ganozhi Complete Skin Care Series Travel Kit
7. DXN Aloe. V Series
Household Products
1. Laundry Compound - Dyna Cleen
2. Multipurpose Cleaner – Sheen
3. Surface Cleaner – Pine Cleen
4. Dish Detergent – Dish Cleen
5. Car Wash – GT-6 Wash 'N' Shine
6. Toilet Bowl Cleaner
DXN has proven its critics wrong over a long period of time. The fact that it has managed to transplant its business model in various countries speaks well of its ability to leverage on its scalability. The profitability has mushroomed over the last 2 years, reaping the fruits of their strong execution skills. This counter should be on investors' radar. Considering the maturity and sustainability of its extended business model, the company has easily gone past the manufacturing critical mass and is set to see very strong organic growth ahead. Its a wonder that I do not even see any broker coverage on the stock. Quiet and strong with solid foundations built over time. It has ventured a little into property and has been well received, but that's not the attraction.
Hai-O has went ballistic and seriously, DXN is a lot better than Hai-O, and its barely started to gain support. One can see that they are replicating the Amway business model but with thrust on "Asian heritage, roots and products". Having a grand vision and brilliant ideas is one thing, executing it well is something which gives me a lot of comfort in DXN.
NOTE: The above opinion is not an invitation to buy or sell. It serves as a blogging activity of my investing thoughts and ideas, this does not represent an investment advisory service as I charge no subscription or management fees (donations are welcomed though). The content on this site is provided as general information only and should not be taken as investment advice. All site content, shall not be construed as a recommendation to buy or sell any security or financial instrument. The ideas expressed are solely the opinions of the author. Any action that you take as a result of information, analysis, or commentary on this site is ultimately your responsibility. Consult your investment adviser before making any investment decisions.
p/s photos: Angelica Lee Sin Je