Following its corporate exercise the shares traded around RM2.60 and as the news began to filter that the 10% new share issue is to be placed out to one of the major clients, Nikon. Nikon has a commanding global share of the high -end DLSR market (circa 40%). As was reported through the Dow Jones Newswires:
http://malaysiafinance.blogspot.com/2010/01/dow-jones-newswires-report-on-notion.html
The full FY2009 (ended Sep 09) earnings per share amounted to 25.6 sen per share based on the consolidated 140.7 million shares of 50 sen each. The results were above the last earnings
per share guidance. OSK projected that its 2010 net figure would jump to RM52.8m or a net EPS of 37.5 sen.
At a share price of RM3.30, that works out to be a quite ridiculous 8.8x PER for 2010 for a company that is showing double digit EPS growth trend. Why is that ridiculous, you might ask. One, the emergence of Nikon (if the news is correct) as a 10% shareholder will boost its image and secure its future order flows. Needless to say, the main reasons why Notion Vtec was picked by Nikon were their strategy, execution ability and relevance in moving up the value-chain. Their expansion into Thailand (funded by the share placement) fits in nicely with Nikon's plan.
Would the move alienate Notion's other clients? Most probably not, as there is no hint of a board seat for the new substantial shareholder. Moreover, Notion Vtec's attraction is their ability to deliver, and th

at is paramount to any clients.
Notion Vtec Bhd is the country's leading listed maker of precision components for hard-disk drives (HDDs), and have started making 2.5" HDD components for South Korea's Samsung Co. Notion will initially make up to 500,000 pieces a month for Samsung with an average selling price estimated at RM4 a piece, and the volume can go up to one million pieces per month by mid-2010. The qualification to produce for Samsung could be a significant earnings kicker going forward. Samsung is the world's largest maker of liquid crystal displays, would fit in nicely with Notion's existing customer base.

Notion's biggest cutomers by revenue contribution are Western Digital Corp,the world's second largest maker of HDDs; Hitachi Ltd, Japan's third largest manufacturer; and Nikon Corp, the world's second biggest camera maker. Currently, some 80 per cent of Notion's sales comes from the from the HDD and digital camera industries, while the remaining 20 per cent is derived from the industrial segment, particularly from electronic braking systems for the automotive industry.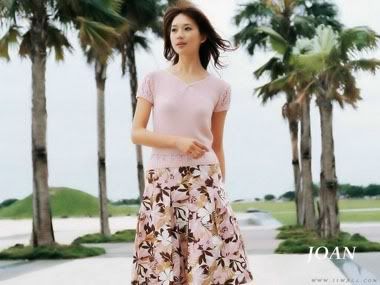 Now that it has breached the RM3.30 mark, could there be further upside from here? The key is the 8.8x 2010 PER. Notion Vtec is being bought up by smart fund mangers even at present levels. If you do not do your homework, you would have just had a nice profitable trade and will probably miss out on the fat. Remember 3A! Of course I am not saying this is another 3A, but its going to look a lot like it because of one major factor - JCY HDD.
What is JCY HDD? .... JCY HDD is a wholly owned unit of JCY International. The group is one of the world's largest HDD components manufacturers, with manufacturing operations in Malaysia (Johor and Penang), Thailand and China. The JCY group reported a revenue of RM1.76 billion and net profit after tax of RM207 million for the financial year ended Sept 30, 2009. The submission of JCY's listing draft prospectus confirmed The Edge's report that the HDD components maker was seeking to list on Bursa Malaysia and had appointed CIMB IB and UBS AG to work on its initial public offering. Both CIMB IB and UBS AG are also lead arrangers on extending the term loan to JCY HDD. According to a source familiar with the matter, the IPO exercise valued JCY at RM4 billion in terms of total market capitalisation - the next biggest IPO in recent times after Maxis.
As news of the pricing of JCY HDD began to flow out, it is apparently going to be around 14x earnings. If you put JCY HDD next to Notion, even though the former is bigger, Notion Vtec will win on many factors. Notion will have a lot more room for growth than JCY HDD owing to their relative size. Notion has Nikon, and seriously, Notion's production structure is more geared towards the cutting edge of technology.
Notion is producing HDD for a few of the top rung global players. They are supplying digital cameras and LCDs for Nikon and Samsung, the two market leaders in their fields - these two sub sectors are the real growth sectors in HDDs, need I say more. JCY lags behind in terms of margin profitability, ROE and track record even.
Many smart funds are willing to accumulate Notion Vtec to at least revalue it closer to JCY HDD's 14x pricing.... and that's assuming JCY HDD does not perform very well on trading, if JCY performs well, that will only drag Notion Vtec along as it is in its slipstream. Even if you take a 12x PER for 2010, Notion Vtec is well supported at RM4.50.

Why the disparity? Its not that JCY is overvalued but rather its only in recent times that Notion Vtec has been on the radar, and that the latter is grossly undervalued. Now that there is JCY HDD in the frame, Notion looks like a princess, before, Notion was pretty but alone in the forest, now Notion has come to the city and shines brilliantly next to anyone.
After the consolidation there is just 140.7m shares. Which way will you be leaning to?
NOTE: The above opinion is not an invitation to buy or sell. It serves as a blogging activity of my investing thoughts and ideas, this does not represent an investment advisory service as I charge no subscription or management fees (donations are welcomed though). The content on this site is provided as general information only and should not be taken as investment advice. All site content, shall not be construed as a recommendation to buy or sell any security or financial instrument. The ideas expressed are solely the opinions of the author. Any action that you take as a result of information, analysis, or commentary on this site is ultimately your responsibility. Consult your investment adviser before making any investment decisions.
p/s photos: Lin Chiling