Leader is an integrated cable and wire manufacturer with subsidiaries involved in the Independent power plant and property businesses. Recent developments have warranted a reassessment of their prospect and platform.
Lets look at it as their business model now where the bulk of the revenue is from cables and wires, with less than 20% from power plant. However the contribution to net profit is about equal from both divisions.
For the year ended December 2008 revenue dipped about 10% from 2007 to RM2.54bn and net profit was RM65m. For 2009, it looks likely to put up revenue figures of just RM1.95bn owing to weaker selling prices for cables and wires. That was due to a steep decline in aluminum and copper prices last year. However, net profit is still going to be respectable at RM65m or an EPS of 15 sen. That would make the stock trade at a very low 6x at 90 sen a share.
Already for the three quarters combined for period ended Sep 2009, the company has registered a revenue of RM1.42bn and a net profit of RM55.4m. If you take the net profit for the third quarter alone, its net profit contribution was already RM20m, which could very well mean that the full year's figure could surpass the anticipated RM65m easily.
If you read the UC Rusal prospectus you will find that the outlook for aluminum prices is looking much better in 2010 and 2011 and that should secure a large deal of comfort. One of the main reasons why Leader Universal is still so cheap after rallying a bit over the past few weeks is the very very large free float.
Major Shareholders (%)
Zun Holdings 12.0
LTH 6.2
Gold Connection Assets 6.1
Paid up is 436m shares. There are a lot of shareholders holding less than 5% but herein lies the problem, it is not a widely followed counter, thus prohibiting funds from making it as part of their portfolio. However, that is gradually changing. Right now, there is only OSK which has been following the stock. The Cambodia project was signed back in 2008 and took a long time to come into frituion. Hence you can say that at below RM1.00 a share investors are still just paying for its existing business and not for their Cambodia project.
There is a lot to like about their new project. It is substantial, and will elevate the company to be a lot less dependent on its cyclical cable and wire business.
Leader Universal Holdings Bhd has secured a 25-year deal with Cambodia's state-owned Electricite Du Cambodge (EDC) to develop a 230kV power transmission system on a build-operate-transfer (BOT) basis. In a filing with Bursa Malaysia yesterday, Leader said its wholly owned Cambodian Transmission Ltd had signed an agreement to undertake the project, which is estimated to cost US$107 million (RM359.52 million). The project would be financed by internally generated funds and bank borrowings.
The project involves the construction of two substations and 110km of overhead transmission lines joining the substations, in Kampong Cham and Phnom Penh. The project fulfils part of the planned development of the Cambodian grid system and provides for future 230kV extension to other parts of the country around Tonle Sap, the largest freshwater lake in Southeast Asia, in Siem Reap. The Kampong Cham substation was expected to be completed by July 2011 and the one in North Phnom Penh by March 2012, with commissioning and commercial operation expected by Dec 31, 2013.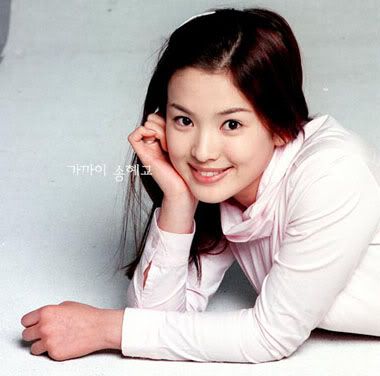 Leader, through its 60% subsidiary Cambodia Utilities Pte Ltd, currently owns and operates a 35MW power generation plant in Phnom Penh and supplies electricity to EDC under an 18-year power purchase agreement (PPA). The power plant has been in operation since 1997.
The company is also developing a 100MW coal-fired power plant in Sihanoukville via its 80% subsidiary Cambodian Energy Ltd. The electricity generated will be supplied to EDC under a 30-year PPA.
This development for positive Leader as it marks the company's second major breakthrough in strengthening its power division's presence in Cambodia. According to OSK, the PPA could well provide an estimated IRR of around 11-14% (very decent). This stems from cost savings arising from parts sourced via Leader's cables and wires division and possible lucrative rates provided. The project is likely to be financed at a 70:30 debt-equity ratio.
No early impact. The project shall comprise 3 stages. Based on the Bursa announcement,
the excerpts state that:
(i) The first stage of the project will be the new Kampong Cham Substation expected to be
completed by July 2011;
(ii) The second stage will be the new North Phnom Penh Substation expected to be
completed by March 2012; and
(iii) The completion of the entire Project with the commissioning of the approximately 110 km
transmission line from North Phnom Penh Substation to Kampong Cham Substation, from whence the commercial operation date of the Project commences. This is expected by 31 Dec 2013. Given that the project shall span 4 years to full completion, OSK reckons that the earnings shall stream marginally starting from 2011 only. Thus there is no impact on this year's earnings.
Prospects are booming. There has been a slew of positive developments involving Leader, which is growing the presence of its power division in Cambodia. We see near-term catalysts for Leader's wire and cables business as cable and wire demand improves in the SCORE region. Nonetheless, OSK estimated that there is a potential RNAV of around RM100m from this PPA - or 22 sen a share.
You have the UC Rusal listing factor, which will lift interest in Leader Universal and maybe Press Metal. You have the huge Sarawak thing in SCORE which will up the interest in Leader Universal's core products. Now you have a pretty substantial and viable Cambodia project, which will create a much better quality of earnings (power plant), thus lifting the and countering the cyclical nature of earnings, thereby moving up its valuations.
Its hard to put a target but even on existing business, its cheap below RM1.00. With all the catalysts mentioned, we might find Leader Universal as the new market leader in volume and market interest.
p/s photos: Song Hye Kyo