As I have been following both shares closely, I will comment on recent developments on both companies, which are really quite interesting.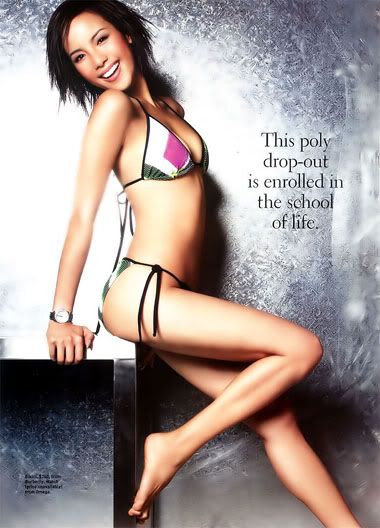 This announcement is dated 6 January 2010.
Announcement Details :
Name of Director

Name of Registered Holder

Number of Ordinary Shares of RM0.50 each acquired

Thoo Chow Fah

Choo Wai Sook

6 January 2010
Comment: A director buying at RM2.75. Its not a significant size, but the timing is significant.
Type
Announcement
Subject

NOTION VTEC BERHAD ("NVB" or "Company")
Private placement of up to ten percent (10%) of the issued and paid-up share capital of the Company ("Private Placement")



Contents

:

Further to our earlier announcements made on the Private Placement, HwangDBS Investment Bank Berhad, on behalf of the Board of Directors of NVB, is pleased to announce that the Company has on 6 January 2010 fixed the issue price for the new 13,844,694 ordinary shares of RM0.50 each in NVB ("NVB Shares") to be issued pursuant to the Private Placement ("Placement Shares") at RM2.44 per Placement Share. The issue price of RM2.44 per Placement Share represents a discount of approximately 10% to the volume weighted average market price of NVB Shares for the five (5) market days immediately preceding 6 January 2010 of RM2.7066.

Details of the placee, who is a strategic corporate investor, will be announced upon the completion of the Private Placement, which is expected to be

no later than 20 January 2010

.

This announcement is dated 6 January 2010.
Finally, supposed to be in December, about one month late. Its whom will be taking up the placement which will be important, not the price. Please read posting on Notion Vtec back in October:
http://malaysiafinance.blogspot.com/2009/10/why-i-like-notion-vtec-tons-of.html

Type
Announcement
Subject

KPJ HEALTHCARE BERHAD ("KPJ" OR "COMPANY")

ACQUISITION BY KUMPULAN PERUBATAN (JOHOR) SDN. BHD. ("KPJSB"), A WHOLLY-OWNED SUBSIDIARY OF KPJ OF 40,800,000 ORDINARY SHARES OF RM1.00 EACH, REPRESENTING 51% EQUITY INTEREST IN SMC HEALTHCARE SDN BHD ("SMCH") FROM SABAH MEDICAL CENTRE SDN BHD ("SMC") FOR A CASH CONSIDERATION OF RM51,000,000 ("PROPOSED ACQUISITION")



Contents

:

The Board of Directors of KPJ ("Board") wishes to announce that KPJSB, which is a wholly-owned subsidiary of KPJ, had on 6 January 2010 entered into the following agreements:-

(a) a conditional Share Sale Agreement ("SSA") with SMC for the acquisition of 40,800,000 ordinary shares of RM1.00 each ("Sale Shares") which is equivalent to 51% of equity interest in SMCH from SMC for a cash consideration of RM51,000,000 ("Purchase Consideration");

(b) Shareholders Agreement with SMC to regulate their relationship as shareholders of SMCH; and

(c) Management Agreement with SMCH for the appointment of KPJ to manage the existing private and the new private hospitals of SMCH.

The details of the announcement are as per attached.

This announcement is dated 6 January 2010.
Comment: Very interesting announcement during the share split and ex period for bonus and free warrants. How significant is the acquisition. Well, industry insiders will tell you that there were a lot of bidders for SMCH, and for KPJ to even get 51% is nothing short of a coup. 51% for RM51m, have you tried building a hospital now for less than RM150m??? ... thats why its a coup.
p/s photos: Fiona Xie