The market for much of 2009 was a stock picking market. It wasn't a fantastic bull run for Malaysian equities (unlike other markets) as we still under performed most of our peers. If you pick the right stocks, the buying can be well sustained as investors picked those which recovered faster or had more prospects. In line with finding stocks that have been victims of the downturn, but are gradually finding their feet,

ala

Evergreen, a much hammered sector has been semicon. I think anything below RM1.65 would be a great entry level for a 1-4 month hold. My anticipated 30% should be highly visible in line with better fundamentals and news flow.
"Unisem's 9MFY09 core profit was ahead of expectations as we expect a stronger 4Q. The key features of the 3QFY09 results were revenue expansion in the seasonally strong quarter and the improving margins from better operating leverage." - according to a recent report by CIMB. The chip industry looks to be on a firmer footing with six consecutive months of growth in chip sales, a rising book-to-bill ratio to 1.17 times in Sept 2009 from the lows of 0.47 times in Jan, a normalising inventory situation as well as better results and outlook for the tech majors.


Unisem's recovery prospects is much better than the rest thanks to its China links. Unisem's near-term earnings remained intact backed by still resilient chips demand arising from China's stimulus package, higher demand for its higher-margin WLCSP and module packages and continuous cost-cutting measures. Thanks to the fiscal stimulus package and the vast consumer
market in China, Unisem expects revenue from the Chengdu plant to grow exponentially at 100% in FY10 compared with 60-70% in FY09. A growing bunch of fabless IC design houses are outsourcing all of their requirements. iSuppli has projected 17.8% growth in the Chinese semiconductor market to US$80.1bn in 2010. It is likely that China plant will supplant Ipoh as the largest contributor to the top and bottom lines in two years' time.
The operations in China generates the highest EBITDA margin of around 35-40% vs. 26% for the entire group due to the more cost-efficient and newer equipment in place there, along with a growing emphasis on higher-margin packages. It has budgeted US$25m-30m for capex in China in FY10 and will complete Phase 2 by FY10.
Growing demand for PCs and mobile phones from the Asia Pacific region, which now makes up 50% of global chip sales from only 30% in 2001, should offset to a large extent the anticipated
sluggish recovery in demand from the US.
Currently at just 8x 2010 earnings, this is a prime example of a cyclical stock, and now the timing is pretty spot on to load up on Unisem.
For the recent 3Q figures for period ended Sep 2009, it recorded a revenue of RM283.5m, however the first two quarters had almost a zero contribution to net profit. Recovery in bottom line only just started in 3Q2009. For 3Q its net profit came to RM25.5m, bringing the total for the 3 quarters to RM25.87m. Management is quite confident that the pickup in order flows that was experienced in 2Q and 3Q would sustain till the end of the year and going into 2010. At the group level, Unisem's management is guiding for a 5-8% qoq increase in revenue for 4Q09, primarily driven by its Ipoh and Chengdu plants, and for EBITDA and profits to grow in tandem.
Contribution from China is expected to increase to between 30-40% by 2010 and
potentially be become the largest contributor to earnings by 2011, as the group opines that
there is still significant room for growth there.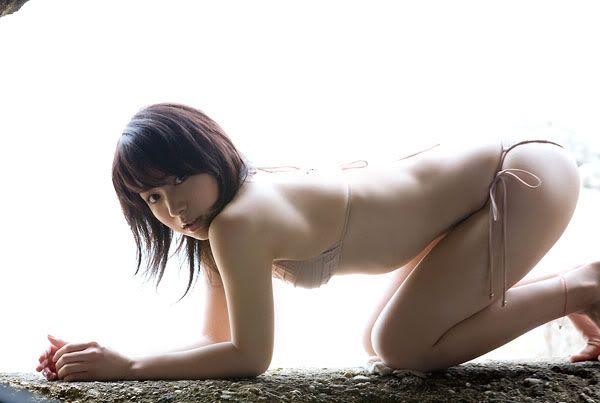 The above were views on stocks and sectors that I like, not an invitation to buy or sell. It serves as a blogging activity of my investing thoughts and ideas, this does not represent an investment advisory service as I charge no subscription or management fees (donations are welcomed though). The content on this site is provided as general information only and should not be taken as investment advice. All site content, shall not be construed as a recommendation to buy or sell any security or financial instrument. The ideas expressed are solely the opinions of the author. Any action that you take as a result of information, analysis, or commentary on this site is ultimately your responsibility. Consult your investment adviser before making any investment decisions.
p/s photos: Ishihara Atsumi